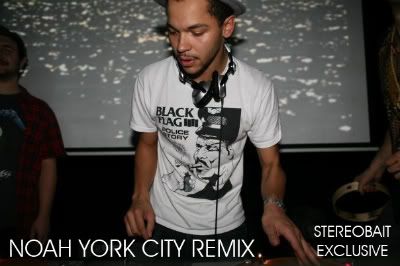 DUDE-I CAN HONESTLY SAY THAT THIS IS MY FAVORITE TUNE RIGHT NOW. PLUS ITS A REMIX FROM GOOD BUDDY AND AMAZING DJ NOAH YORK CITY. NOAH HAS SENT US HIS BEST WORK TO DATE WITH THIS HEAVY HITTER. MORE EXCLUSIVE SHIT FOR YA'LL!!!
PETE ROCK feat. DEAD PREZ-WARZONE (NOAH YORK CITY REMIX)
AND A BONUS, SOME MORE NOAH REMIX ACTION...
CHAD VANGAALEN (NOAH YORK CITY REMIX)
YOU SAY PARTY-WE SAY DIE (NOAH YORK CITY REMIX)