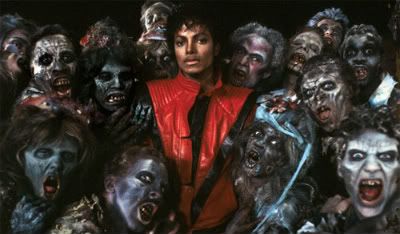 AHHH SHIT!! TONIGHT IS HALLOWEEN-AND WHERE I'M FROM IT'S HOUSE PARTY MANIA!! I LOVE DJ'ING AT HOUSE PARTY'S AND TONIGHT THERE'S GONA BE A MASSIVE SOUND SYSTEM SHAKING THE HOUSE IM AT. SO OF COURSE YOU NEED AT LITTLE THRILLER ACTION AND DISCOTECH AND MR.PETERSON GOT YOU COVERED...
MICHEAL JACKSON-THRILLER (DISCOTECH REMIX)
MICHEAL JACKSON-THRILLER (BIRD PETERSON REMIX)
AND A BONUS HERVE REMIX CAUSE THE START SOUNDS HALLOWENISH...AND ITS FUCKING SIIK.
HUMAN RESOURCE-DOMINATOR (HERVE REMIX)