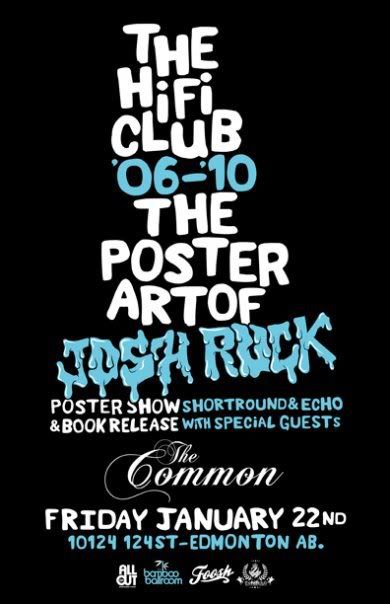 "In conjunction with their weekly Thursday night Hai Karate, the Hifi Club and Josh Ruckstuhl are proud to present The Poster Art of Josh Ruck. Josh has crafted posters for nearly 450 bands, DJs and special events at the club, illustrating artists from Chromeo to Jamie Lidell to Steve Aoki. This week, a selection of Josh's posters are being released in book and print format. Some of our favourite works over the past four years were chosen for the book, representing a balance of posters for DJ's, bands and special events"
FEATURING MUSIC FROM THE ALL OUT DJS, STEREOBAIT, NIK 7 & JACIE J WITH SPECIAL SURPRISE HEADLINING GUEST DJS. WITH MUSIC, ART, DRINKS & GOOD FOLK...THIS NIGHT CAN NOT GET ANY BETTER! MAKE SURE TO CHECK OUT THE
E-VITE FOR MORE INFO.