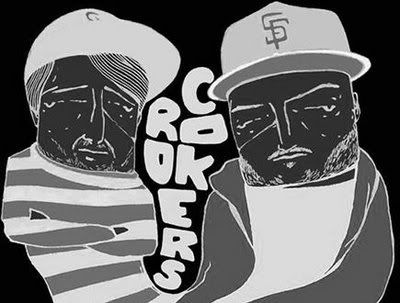 NEW ONE FROM THE CROOKERS-REMIXING MIXHELL'S NEW TUNE "BOOM DA"! AHH YES. LAST SUMMER WAS A CROOKERS SUMMER FOR ME AND LOOKS LIKE THIS ONE WILL HAVE THE ITALIANS POPPIN' UP IN EVERY SET....
MIXHELL-BOOM DA (CROOKERS REMIX)
OK SO THE CROOKERS HAVE GOTTEN THEIR HANDS ON BRITNEY'S NEW SUBLIMINAL SEX SONG AND ACTUALLY MADE IT SOUND SICK. I WISH THERE WAS A VERSION WITHOUT THE BRITNEY SAMPLES. LET ME KNOW WHAT U THINK...
BRITNEY SPEARS-IF YOU SEEK AMY (CROOKERS TOY SOILDER REMIX)