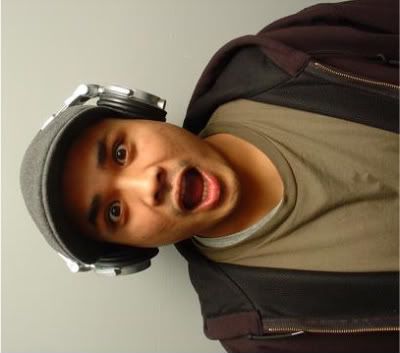 ACROSS THE GREAT COUNTRY OF CANADA - THE EH TEAM CONTINUES TO DOMINATE THE SCENE OF HIGH QUALITY & UN-SURPASSED DJING. TAKE HEDSPIN FOR EXAMPLE. A TOP TURNTABLE SKILL-MIESTER FOR WEST COAST CANADA. HEAR HIS FIRST TRUTH SHOW MIX OF 2009...
HEDSPIN-THE TRUTH RADIO MIX JAN 2009
mediafire
GREANDTHEFT OF TEAM CANADA JUST DROPPED THIS BOMB ON US! AN AMAZING REMAKE/REMIX OF GANGSTARRS CLASSIC "FULL CLIP". THIS TUNE IS FULL FORCE PARTY MODE...
GRANDTHEFT-FULL CLUB
limelinx
AND FELLOW ALBERTIAN DJ PUMP HITS US AGAIN WITH THE FUNK. A FULL MIX OF EARLY 80'S CLUB/DANCE BOOGIE DISCO HITS FOR YOUR LISTENING PLEASURE. A MUST GET! BIG UPS TO ALL THE EH' TEAM HOMMIES DOING IT BIG IN OH NINE!
DJ PUMP-SEVONTE SWING MIX 2009
divshare