HOST OF THE FANTASTIC SHOW ONE DAY LATER ON
BROOKLYNRADIO.NET
,VANCOUVERS OWN U-TERN DOES A DISCO INTERPOLATION OF 3-6 MAFIA'S "SIPPIN ON THE SIZZURP" WITH KUTKORNERS HOOKIN UP SOME BASS GUITAR.
U-TERN feat. KUTCORNERS-DISCO SIZZURP (112 KBPS)
AND OF COURSE IF YOU LIKE WHAT YOU HEAR-PURCHASE THE 320 KBPS VERSION
HERE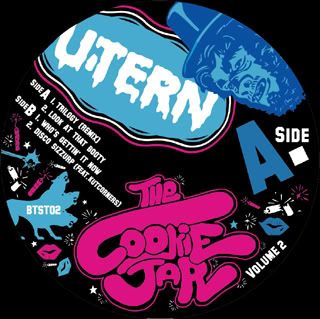 THE COOKIE JAR VOLUME 2 IS FIXIN' TO DROP SOON! MAKE SURE TO PICK IT UP WHEN IT HITS RECORD STORES.